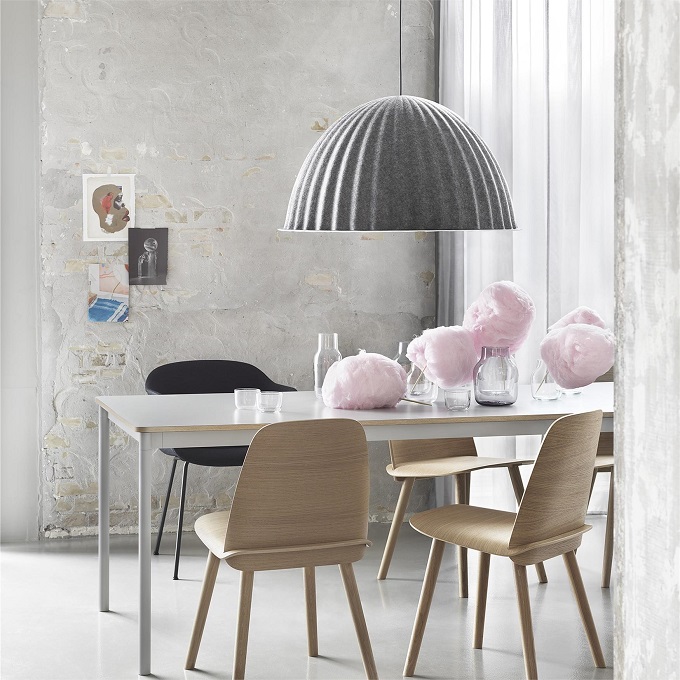 what's pendant lamp
what's is a sophisticated lighting series with hi-fi inspiration by Normann Copenhagen. Designer Simon Legald was inspired to design the oval shape when he was restoring a radio at home and saw a glimmer of a tube amplifier. The simple oval form of the shade and the name Amp refer to this – and the proportions have been carefully worked out to achieve an optical lightness and sensual heaviness.
The contrasting materials glass and marble create a nostalgic yet contemporary feel that is reflected in the design. A decorative bulb emits a stunning glow through the glass lampshades, creating a striking contrast to the heavy marble. Amp is available in two sizes and colours – black marble and gold or smoke glass.
About Normann Copenhagen
As a Danish manufacturer of furniture, lighting, textiles and accessories, Normann Copenhagen is based on the principles of craftsmanship and environmentally conscious workmanship – in order to produce high quality products that will last for generations.